ABS Light On? We Have the Solution!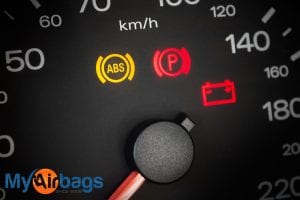 Common ABS Issues We Can Repair:
Sudden ABS power loss
Faulty wheel sensor codes
Missing signals from wheel speed sensor
ABS relay codes
ABS pump is continually running
No communication with scan tool
Wheel speed sensor codes
Other ABS/EBCM control module issues
You will save time and hundreds of dollars using our services!
Our services are a smart alternative to expensive dealership part replacements.
We do more than just repair the part — we go to the root of the problem and use new or upgraded component parts to ensure the issue does not return.
We will restore your malfunctioning ABS/EBCM anti-lock control module and return it back to you.
Our service is 100% guaranteed or your money back.
What Does an ABS Control Module Look Like?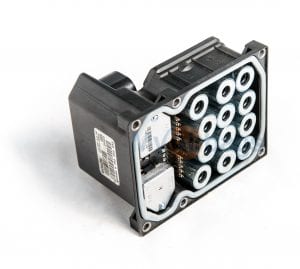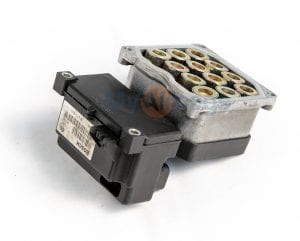 Start Saving Today!
ABS/EBCM Module Repair & Return (Like New, Only Better)
This is a repair and return service where the module is rebuilt, tested, and shipped back. UpFix will rebuild your original part to make it as good as new! You will not need your ABS module coded to your vehicle VIN because it is the original module.
We work on ABS modules from many different vehicles, including:
Audi
BMW
Buick
Cadillac
Chevy
Dodge
Ford
GM
Honda
Infinity
Isuzu
Jeep
Jaguar
Lincoln
Mercury
Nissan
Oldsmobile
Pontiac
Saab
Subaru
Toyota
Volkswagen
Volvo
Call UpFix at 888-979-9343 or fill out our online contact form for more information about the ABS repair service.
We support the following ABS Modules:
Bosch 5.3
Bosch 5.4
Bosch 5.7
Bosch 8.0
Bosch 8.1
Kelsey Hayes 30
Kelsey Hayes 125
Kelsey Hayes 325
Kelsey Hayes 430
Delphi Delco ABS EBCM
Jaguar ATE Teves ABS Module
And many others
Have questions? You can contact us online for assistance!
Is Your ABS Anti-Lock Brake Pump Always Running?
A failing module will drain your battery. Remove the ABS fuse to prevent ABS motor burn out. You can still drive your vehicle with the module removed. We recommend covering the exposed surface of the hydraulic control unit with aluminum foil to keep out water and dirt.
The braking system is made up of the ABS module and the ABS sensors. The ABS system is responsible for helping to prevent the car's wheels from locking during intense braking. The sensors, on the other hand, work to detect the speed of the wheels and send signals to the module to pump the brakes when the vehicle is skidding or loses traction. This means that a malfunctioning ABS module could cause your vehicle to skid or hydroplane under heavy braking. While an ABS/EBCM anti-lock control module repair may appear to be a daunting and overwhelming task, when you trust the ABS control module experts at UpFix, repairs are fast and easy.
Remove the ABS fuse to prevent the ABS motor from burning out, and then send the module to UpFix. Our car repair technicians will be able to quickly and accurately diagnose the problem, repair it, and send it back to you.