Welcome to UpFix! We are glad that you are taking the time to see what we are all about. UpFix was established in the Atlanta area in 2006 to provide customers with low-cost, post-collision airbag resets and repairs, instrument cluster repairs, and seat belt repair services. UpFix saves you hundreds of dollars by rebuilding original parts instead of forcing you to pay dealer markup. We are proud to provide exceptional technical support while also doing our part to offer green, eco-friendly solutions that reuse and recycle instead of filling up landfills and polluting Earth.
Don't buy new parts — we repair your original parts and you save hundreds!
We want to make your experience as effortless as possible. All you have to do is send your part to us. Once we receive it, our trained and certified technicians will run tests to identify the source of the problem.
We focus on building relationships with our customers. Please check our customer feedback and ratings to see what our customers have to say about us. We are seen as as one of the strongest companies in the industry, and we continue to add new repair services in order to expand our horizons and better serve our customer base.
We are proud of our superior repair services because they save our customers hundreds of dollars on each part. All of our services come with warranty. The warranty shows how much we believe in the quality of our repair service. Our warranty and services are always fast and reliable, which is why body shops, auto dealers, and mechanics are our biggest repeat customers.
Our R&R "Repair and Return" services will save you hundreds! We do more than just repair the part and send it back. Instead, we go to the root of the problem and use new, upgraded components to ensure the issue does not return. Our services are 100 percent guaranteed or you get your money back.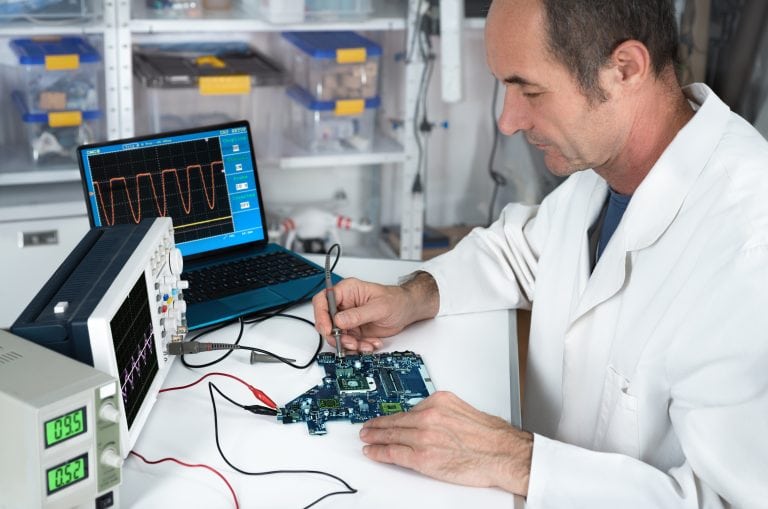 Anthony Lugo
Master Tech
Team Member Since 2017
From New Jersey
Family is of Puerto Rican Descent

Julia Kozhenko
Senior Master Tech
Team Member Since 2013
Speaks English & Russian

Michael Rogers
Junior Tech
Team Member Since 2019

Konstantin Karbievskii
Junior Tech
Team Member Since 2020

Katelyn Clark
Senior Tech
Team Member Since 2015
Over 1 million Parts serviced
The UpFix mission is to provide value for our customers, employees, and stakeholders. We offer dealership alternatives on rebuilding rather than replacing original parts, which allows our customers to save hundreds of dollars, while continuing to provide an eco-friendly solution that reduces pollution. We drive our business towards consistent and profitable growth, with integrity and a commitment to the people and communities where we live and work.
Our returns and warranty are hassle-free. We understand that a majority of our customers are new to having their parts reset/rebuilt, which is why we are here to help you every step of the way. This is also why we have an excellent customer service and support team ready to assist you!
Our customer service department is located in the United States. Why? Anyone who has tried to call tech support and has dealt with someone in a foreign country can agree that language barriers can make it difficult to understand complex technical terms and directions. US-based customer service also means that we can work around you schedule, and not the other way around.
What Our Customers Say About Us