Light Control Module for FORD CROWN VICTORIA 2000
sale!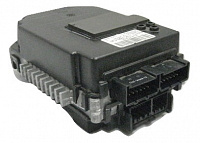 Ford Crown Victoria (1998-2000) Light Control Module (LCM) Repair
$129.99 $149.99
MSRP: $549.00
Save: 76%
View Details
Our services are an alternative to expensive dealership part replacement and save you hundreds!
We do more then just just repair the part. We go to the root of the problem and use new upgraded parts to ensure the issue does not return. We will restore your malfunctioning Light Control Module and return it back to you. Our service is 100% guaranteed or money back.
Search by vehicle to see if we service your part.
Click here to submit a request, if no results found for your part or vehicle