ABS Module Repair for BMW 330 2009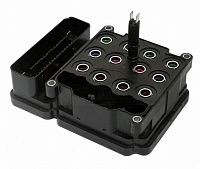 BMW 330 2005-2009 ABS DSC Anti-Lock Brake Control Module Repair Service
$319.99
View Details
Our ABS module repair services are an alternative to expensive dealership replacements that can easily save you hundreds of dollars. Our professionals care about your time and safety, so we ensure our process is fast and easy. Instead of simply repairing your module, we go to the root of the problem and use better parts to ensure the issue does not return.

Don't replace your defective ABS control module. Instead, send it to UpFix for a fast, affordable repair that will have it functioning as if it was brand new.

The process is fast and easy, which means that your screen will be back in your hands, working properly, and covered by warranty, in the shortest amount of time possible. Whenever you need an electronic part repaired think of UpFix first!
UpFix restores your malfunctioning ABS module to like-new conditions and returns it to you. Our service is 100-percent guaranteed.